Successful trading is a blend of correct knowledge and expertise in the stock market. The clarity of the basics of the stock market is seen in a trader's decisions and improves its profitability.
There are a lot of things about the stock market that you, as a trader, need to understand. You must be familiar with the prerequisites to enter the stock market like defining financial goals, determining risk profile, Opening an online demat account, demat meaning, trading account, etc. Now, here are the five critical concepts explained in the simplest manner that you should know: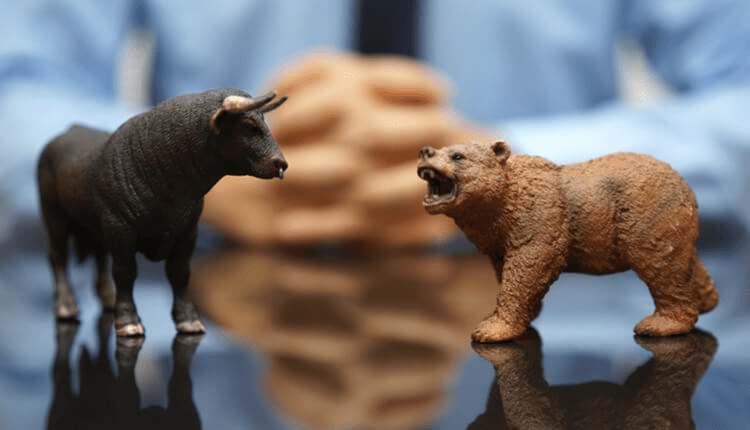 1. Bull Market vs. a Bear Market
Bull market refers to an environment in the stock market where stock prices are increasing and are expected to keep increasing. The bull market is the sign of a strong economy with high GDP growth in a rising tide. A bullish stock is heading upwards which is an opportunity for traders to trade in the market.
On the contrary, a bear market represents declined rates of stocks. Generally, a market is considered a bearish market after a 20%+ decline in stock prices over two months. Stock will be bearish if it sees 20%+ declines across several indexes, such as SENSEX and NIFTY. Indexes show their daily scores for different securities that help traders to make trading decisions. It indicates the overall sentiment of the investors in the market. Thus, if a stock is bearish, it's headed downwards.
A significant decline in the stock market prices within a short period is called a crashed market where the market witnesses' violent selloff.
2. Stock Price
Stock trading is all about trading at the right price. It is necessary to ensure that the price of a stock is just right to trade. The stock you are trading should be valued at the right market value at the present moment. You must know that the stock price reacts to several factors in the stock market in the swing format. You need to understand that when this price reaction occurs.
The most basic factors when stock price reacts are supply and demand. When a stock is in high demand and more people are interested in buying it, its prices will go up. On the contrary, when more people want to sell a stock, its prices will fall.
3. Stock Exchange Quotes
Stock quotes placed at different stock exchanges are helpful to make a trading decision. You should know how to read them. Some of these are as follows:
High/Low: As share prices keep fluctuating, it is the circuit used by stock exchanges to indicate the highest and the lowest price of the stock during a trading day. "High" refers to the highest price level at which a trader has quoted the selling price for a stock. And low shows the lowest price at which a trader has quoted the buying price.
52-Week High/Low: This section shows the highest and lowest prices of shares that have hit in 52-weeks (one year). Using this, traders can understand the stock's trading range in one year.
4. Liquidity Risk
The liquidity of a stock describes how easily a stock can be bought and sold at stable prices with the availability of buyers and sellers at the present moment.
A liquid stock is less risky as there is usually always the availability of buyers and sellers in the market for that particular stock. A trader can quickly sell/buy the stock without increasing/cutting its price to make it attractive.
5. Short-selling
Traders use the technique of short selling to capitalize on the potential fall in a particular stock price, often in a bearish market. Traders bet on a price drop of a particular stock and buy such stock as a borrower. And a trader can sell the shares without buying them. If the prices rise, it can amplify risk, and traders have to suffer losses.
Thus, you can increase your success rate in the stock market with informed decisions. Open your demat and trading account to start trading and continue to work on your knowledge and expertise.
Must Read: Best Ways to Increase Long Life for Your Clothing